Olive Green
[520]
[Acrylic Studio]
Acrylic color for Artists. Tube 46 ml (1.55 oz)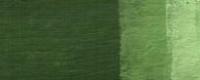 Artists' Acrylic Colours Studio.
Composition:
Acrylic Dispersion, Pigment.
Paint is safe to use.
After painting close up tube.
Store at temperature range 5 up to 35°C.
Touch dry time 20-30 minutes.
Thin by water.
Water-proof when dry.
Clean brushes with water immediately after work.
Paint on Paper, Cardboard, Canvas, Wood.
OAO "Gamma": Moscow, Russia
46 ml / 72 g Gamma
Acrylic Studio